Actus Legale - Specialised information system of intellectual services
Actus Legale is the first specialized intellectual services information system in Europe, bringing together professionals from various fields: lawyers, financiers, architects, property evaluators, translators and experts from other fields.
Send out requests to the professionals of your choice.
Receive offers directly from professionals.
Choose professional that suits you and directly agree on services.
Receive consultation.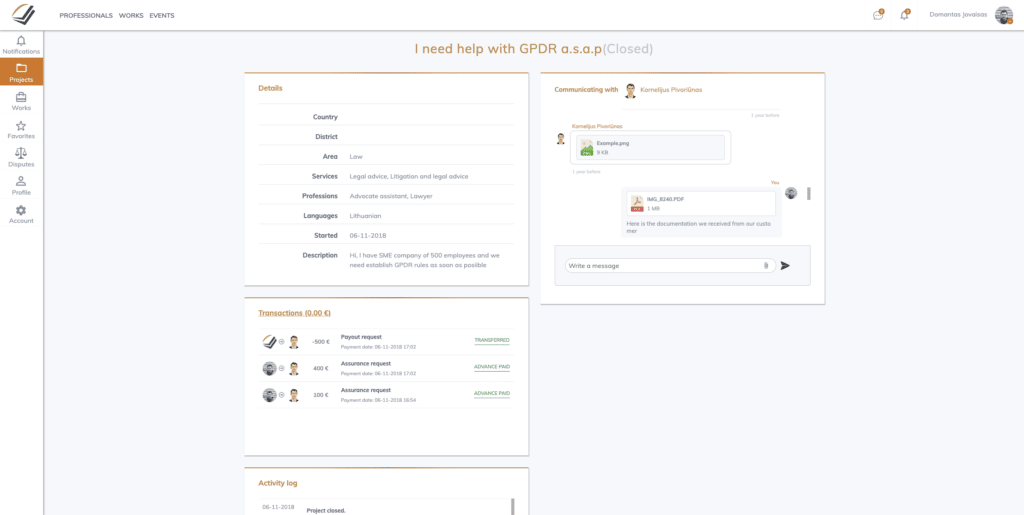 During a time when many businesses are working remotely, it's critical that you manage your organization effectively, and provide the support needed to stay productive. Actus Legale is a great tool that brings together professionals from various fields: lawyers, financiers, architects, property evaluators, translators, and experts from other fields
Since 2019, we are counting bunch of specialists who joined Actus Legale and aim to do their work remotely.  This system allows you to connect directly with professionals – any question you have will be answered by an expert in that particular field. You won't even have to leave your home or workplace. 
Actus Legale strives to ensure that services are provided fairly – services and works can be paid for through the system's billing system. The money is paid to a specialist only if the customer is satisfied with the work performed. Actus Legale, on the other hand, also seeks to prevent potential abuse from the customer's side. In all cases, in the event of a dispute between a specialist and a customer, the most appropriate way to resolve the dispute is always sought.
Here is the website, so please check it out.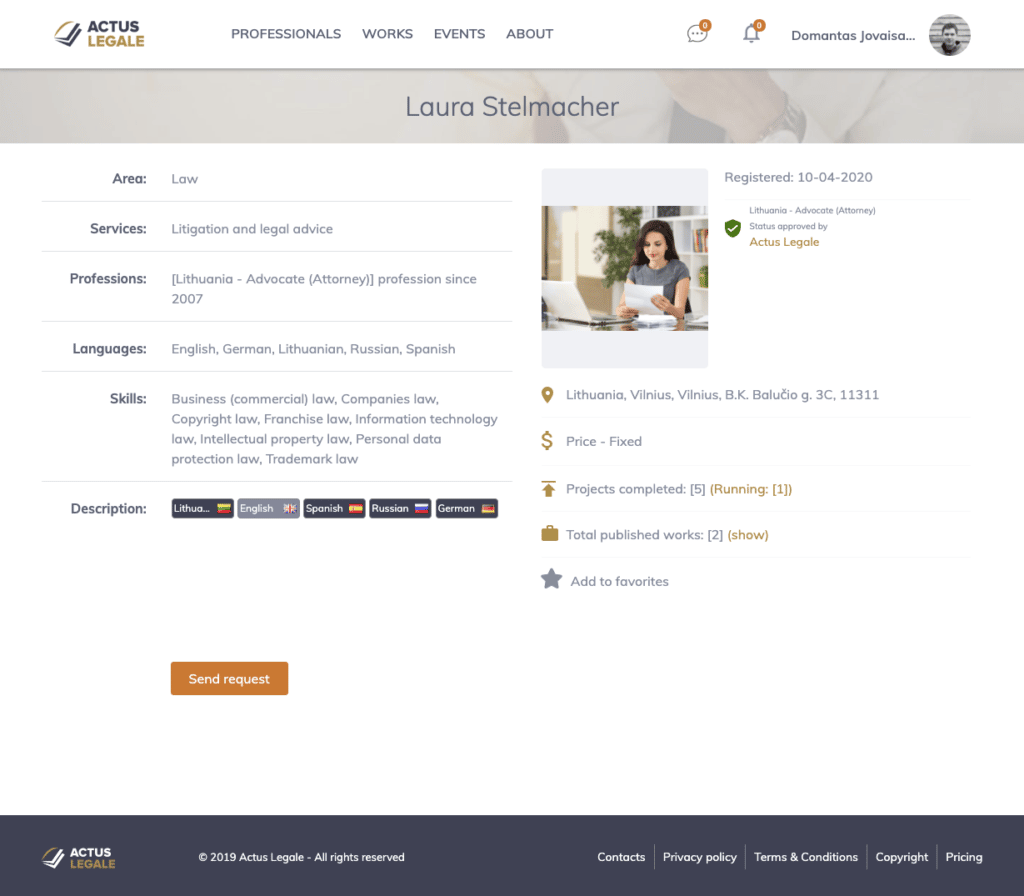 Provide the best experience app to different countries
Making an app across the globe can be challenging. You must take into account where your users are and how seamlessly you can provide the content. The delivery latency is important, so your data and images should be optimized and delivered using the best technologies out there. 
The app can be consumed from the USA, but if your server is in Europe, that can put you into trouble and you can end up with a lagging application. 
Also, you need to think about localization. Each user who downloads your app should receive a welcome email in the right language. As an engaging tool push notifications are the best choice so far, but receiving them in bad time can put some bad user experience and frustrate users.
"Seamless content translation and sending push notifications with respect to the time zone of the user was one of our priorities. "
Shorter distance means your files, images and documents loads faster
CodeMash uses a content delivery network (a.k.a CDN) to provide high availability and performance by distributing the service spatially relative to end-users. Regarding your plan, you can choose where you forest your data and where files will be placed. 
Happy Tummy app heavily uses good quality images. That's one of the selling points that is crucial for this app. We allow uploading real size images without chasing app administrators to do some corrections upfront. Code functions to the rescue. By including a small pre-built code function, it allows you to optimize your image and serve it to the users. All the tedious work like dynamic image optimization, CDN, security and privacy is done by CodeMash.  
"Before you are starting any web, mobile, or even TV app you need to put into consideration many things you even don't know them upfront. We work on such projects for more than a decade and we put best practices to the CodeMash. That's how we ended up with such modular and ready to use solution"
Database

Storing data like posts, recipes, food categories and children data.

Membership

All necessary work with users. Registration, security, welcoming new users, setting metadata in order to use that data in marketing campaigns.

Push Notifications

On small occasions send notifications and guide young parents on how to wean their children correctly and healthily.

Scheduler

A nightly running task that executes custom business logic.

Code

Image optimization. Filtering database and finding to whom send weaning guide.
"I engage to do React Native development lately and CodeMash provided me all the tools that are necessary to build applications rapidly. All the boilerplate that comes from the backend side was covered by CodeMash, so I focused more on what I truly love and I'm engaged with."