Reach and influence users through push notifications
When you pick up your phone, the first messages you see are push notifications – maybe there's a breaking news alert, game update, response from a dating site…
Push notifications are the top driver of app re-engagement and it's very easy to incorporate push notifications from well-known market leaders like OneSignal, CataPush, Amazon SNS.
Get users back to your app with relevant, highly visible messages
Increase brand awareness with personalised push notifications
Build loyalty by setting up push notification triggered by events
Deliver these types of system notifications to inform users of new features and opportunities
Reminders
Make notifications look great on any device
Our transactional push notifications solution effectively supports developers and marketers alike
Get started with your free 30 days trial.
From building dynamic, personalized and
responsive push notifications…
Comprehensive scripting tools
Easy to trigger from events
Call directly from any app
Schedule notification on
... to real-time monitoring and metrics
See if notification has been received
Track how users are engaged
See real status of your campaign
Troubleshoot issues upfront
Check sales funnel statistics
We have finished many projects which rely on CodeMash. In this e-book, you will get various examples and use cases on how you can leverage our Mobile Push service.
Connect with your favorite tools
Connect your push notification engine and start using it from your apps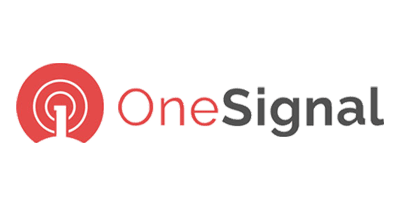 OneSignal is the market leader in customer engagement, powering mobile + web push, email & in-app messages.
Send notifications across platforms for free.
Suitable for React Native developers who are using Expo Apps.